Salesforce Consultant Income
The demand for Salesforce is increasing rapidly among companies. It is the world's no.1 CRM tool that is used by 70% of the world's companies. Therefore demand for Salesforce consultants has increased exponentially, as more and more companies implement Salesforce for better customer relations.
Rates of a Salesforce consultant may vary, depending on experience and skillsets. The average price of a Salesforce consultant is $81/hour, and the more experienced consultants may charge up to $100/hour.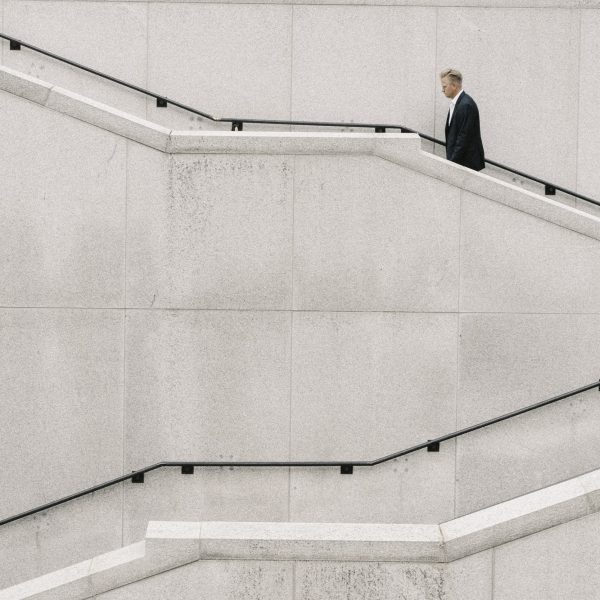 There are many factors that decide how much you will earn as a Salesforce Consultant. Broadly speaking, there are five significant factors that determine the salary of a Salesforce Consultant. These are the following: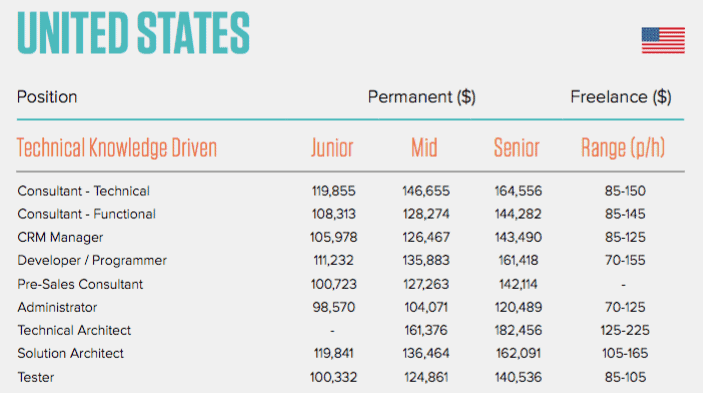 Image Showing salary of a Salesforce Developer and profession related to it in United States of America 
The more experience you have as a consultant, the more you are familiar with the process, which makes you a more reliable and efficient asset. Experience is based on not just years you have been operating as a salesforce developer, but also the number of companies that you have worked with in the past. With experience, you will be able to recommend the best modification options for an organisation. You will also be able to work faster than the rest.

A quick overview of this is below:
Junior: Part of support staff in small scale or large scale projects. At this stage, you are merely an observer under the guidance of your superiors.
Mid-level: Lead in small scale projects. Managing small data, calibration of the cloud and implementing mods based on the guidelines of the company.
Senior: Expert in the field. Leads big projects and leads a group of consultants to work with the organisation. 
These are mostly the additional skills you have, apart from the general Salesforce skills and marketing skills. These can vary from technical specialisations to marketing specialisations.
Technical specialisations refer to complete knowledge of one of the various tools of Salesforce, like a Sales Cloud expert. A Sales Cloud expert would have all the experience of the tool, how it functions and what external modules can be applied to it to boost its operations and efficiency.
Marketing specialisations are self-explanatory. You should have a certified qualification in business, economics and marketing. Your marketing qualifications will show organisations how well you are in implementing Salesforce to their organisation for maximum profit. 
Certification is crucial as well. If you have a certification from a reliable source, your income can boost significantly. It has been observed that there is a four times increase in the rate of a certified specialist.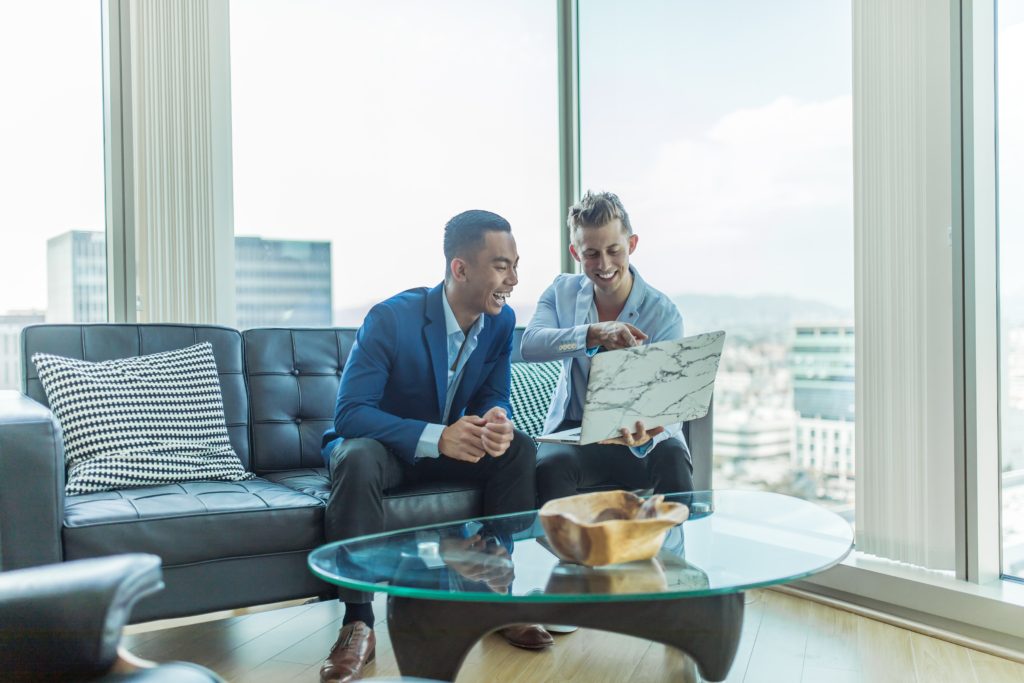 This is not as big a deciding factor as specialisation and experience, however, it is significant enough that it cannot be ignored.
The consultancy that you work for will determine your pay to some extent. It depends on the client policies and the standard rates offered by that consultancy. Example: A consultancy targeting for only finance-related companies will charge more for other types of companies. Your designation and the years in the specific consultancy also determine this factor.
Like most businesses, the rates of jobs are affected by the location you mainly operate out of. How established the organisation you work with is in that location, the local economy and investment and the competition in that location will highly affect your pay. It may also have an effect on your job stability as well, as higher competition usually means less stability.
Know More about Salesforce Consultant